What Are RVM systems?
The reverse vending machine (RVM )plays a key role in realizing circular economy. They provide consumers with an innovative and simple way to return empty PET, cans and glass beverage containers that have been verified, sorted and compacted. RVM provides "clean" materials that are easy to recycle, making the transportation of recyclable materials more environmentally friendly, and preventing the double recycling of empty containers. RVM from tomRobots has a simple setup and easy-to-use process, which can make a valuable contribution to achieving the recycling goal in a climate-friendly way.
CHALLENGE

Plastic waste is putting a growing strain on the environment.

SOLUTION

Implement meaningful and targeted legislation

ATARGET

Real stretch targets to achieve a sustainable economy
Smart Waste Management Solutions Company In China

Tom Robots make a positive impact on the environment. Our smart waste management solutions optimize waste management processes, reduce waste, and increase recycling. Thus, it leads to a reduction in greenhouse gas emissions and a cleaner environment.
We also offer a range of other smart waste management solutions, including RVM reverse, can, and bottle recycling vending machines. Tom Waste Cans accept aluminum cans only, while bottle RMVs accept plastic bottles. These machines use sensors to identify the container type and sort them accordingly.
Tom Waste smart waste management solutions company machines accept both cans and bottles. These machines use sensors to identify the type of container and sort them accordingly.
The main difference between our RVMs is the type of containers they can accept. Can RVMs be suitable for aluminum cans, while bottle RVMs are only for plastic bottles? Tom Waste Reverse Vending Machines accept both cans and bottles. They are suitable for both container types, making them more versatile and convenient for users. Ultimately, the choice of which type of RVM to use will depend on the user's or organization's specific needs and requirements.
Global Smart Waste Management Solution Provider

Welcome to Tom Robots, a leading smart waste management solution provider for businesses and municipalities. Our mission is to create a cleaner, more sustainable future by revolutionizing waste management. Technology can be vital in reducing waste, minimizing its environmental impact, and optimizing its value.

At Tom Robots, we offer a comprehensive suite of smart waste management solutions designed to address our client's unique needs. Our solutions are built on advanced technologies, such as machine learning, artificial intelligence, and the Internet of Things, to ensure they are both efficient and effective.

One of our flagship products is the Tom Waste Management System, a comprehensive waste management platform. It helps businesses and municipalities streamline their waste management operations. This system uses advanced sensors and data analytics to provide real-time waste generation, collection, and disposal insights. This allows our clients to optimize their waste management processes, reduce costs, and improve their environmental impact.

Therefore, we take pride in our incentive recycling program, one of our greatest strengths. By incentivizing users to recycle their waste, we can encourage more people to participate in recycling and create a cleaner environment. Our commitment to incentive recycling continues to impact the communities we serve significantly.
Why Choose Tom Robots Intelligent Waste Management Solutions?

At Tom Robots, we provide clients with the highest quality of service and support. We work closely with our valuable clients to understand their unique needs and challenges. Thus, we develop customized intelligent waste management solutions that meet their specific requirements. There are several factors why you should choose Tom Robots for your smart waste management needs:
Tom Robots' team of experts has extensive experience in waste management, technology, and data analytics.
We help our clients achieve their waste management goals.
We are proud to have served many clients, including businesses of all sizes, municipalities, and government agencies.
Our solutions deliver measurable results.
It includes reduced waste generation, increased recycling rates, and improved operational efficiency.

We are committed to innovating and leading the way in smart waste management and helping our clients achieve a more sustainable future.
If you want to learn more about Tom Robots' smart waste management solutions, don't hesitate to contact us today. Tom Robots team would happily discuss your needs and help you find the right solution for your business or municipality. Thank you for considering Tom Robots as your waste management partner.
How reverse vending works
1. Consumer buys plastic bottle(PET) and pay a deposit.
2. The consumer returns the empty container to a reverse vending machine(RVM)
3. The consumer gets an instant reward receipt or E-Receipt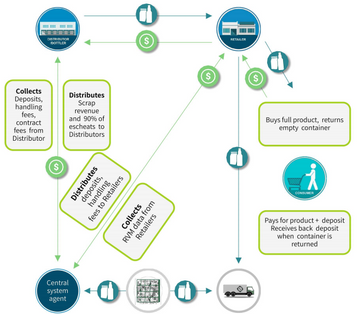 4. The RVM identifies the beverage containers involved in the deposit return program.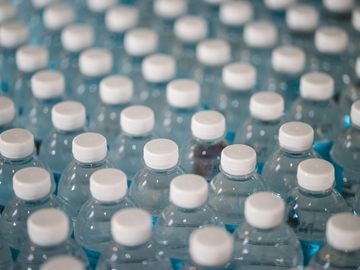 5. Pure pollution-free materials can be used to manufacture new beverage containers or other products
6. Less bottles and cans end up in landfill, sustaining our environment
Why choose us ?
1、 We provide three-years warranty on motherboard, far more than the one-year warranty of our Competitors.
2 We have the best AI technology in the world so that we can accurately identify the shapes of the bottle and can.
3. We have two entrances, user can Deliver bottle and can at the same time, Speed is twice that of our competitors
4. We have Apple and Android apps that can be customized for you, as well as Epayment
5. We can customize your language and UI for you
3 Years Warranty

We offer 3 years warranty on motherboard.

Customized APP UI

We provide customized UI design, including machine languages

Internationalization

Support for multiple languages